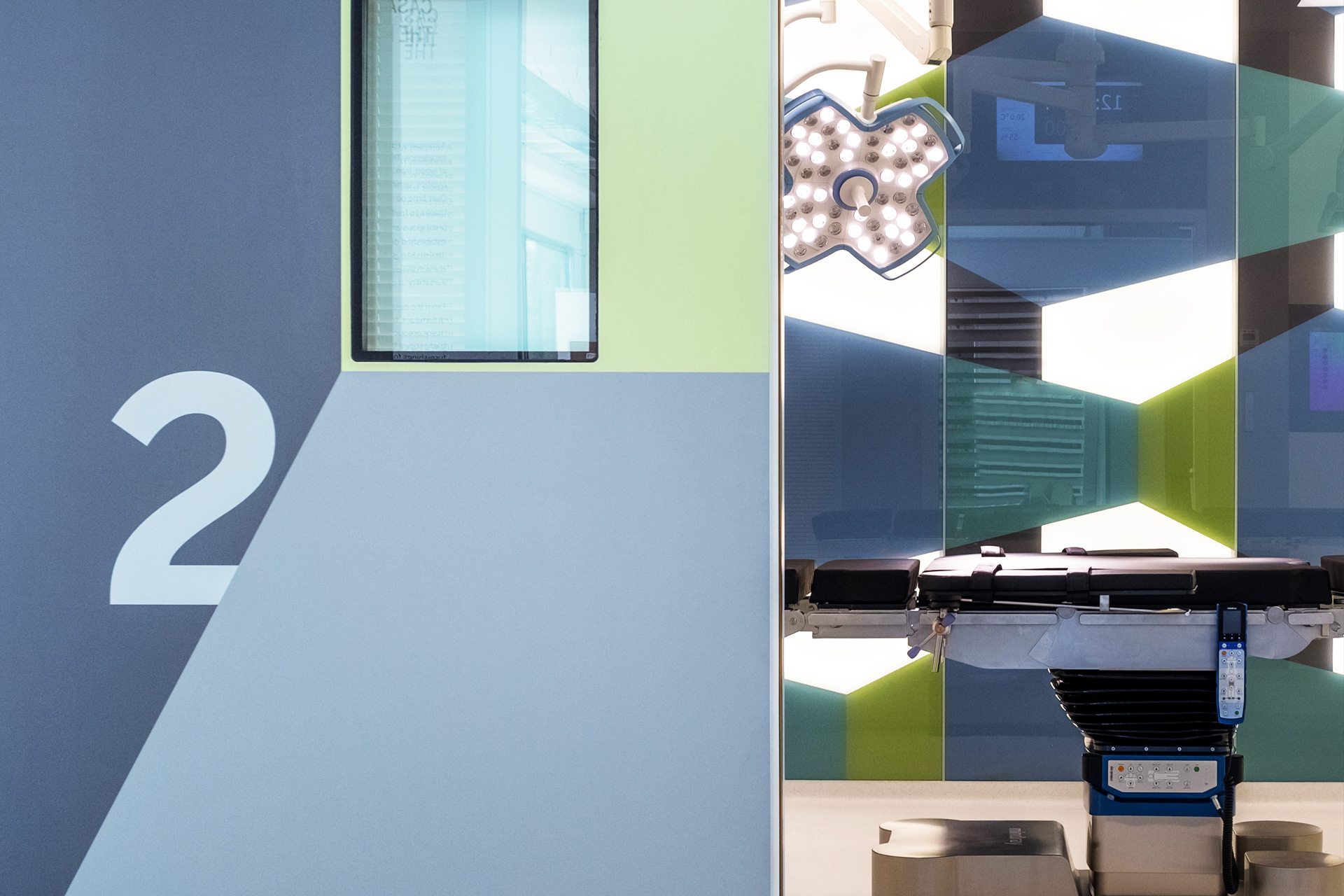 H•INNOVATION
From structure to asset: our patient-centered spaces revolutionize the administration and the success perspective of treatments.

In a scenario where the relationship between doctors and patients becomes pivotal, we are promoters of innovation by developing high-tech design systems capable of being true patient-centered assets that redefine the life of healthcare ecosystems.
We transform spaces by creating atmospheres where patients can feel at ease, and medical teams can seamlessly carry out their tasks without any structural barriers in cutting-edge, aesthetically sophisticated, and functional environments.
H•KNOWLEDGE
We are able to comprehend and anticipate all the necessary changes to empower and expedite your business growth thanks to over 20 years of established experience in healthcare design.

As true national and international leaders, we blend our original artisan identity, characterized by attention to detail, material expertise, quality construction, and craftsmanship, with an understanding and interpretation of new market trends.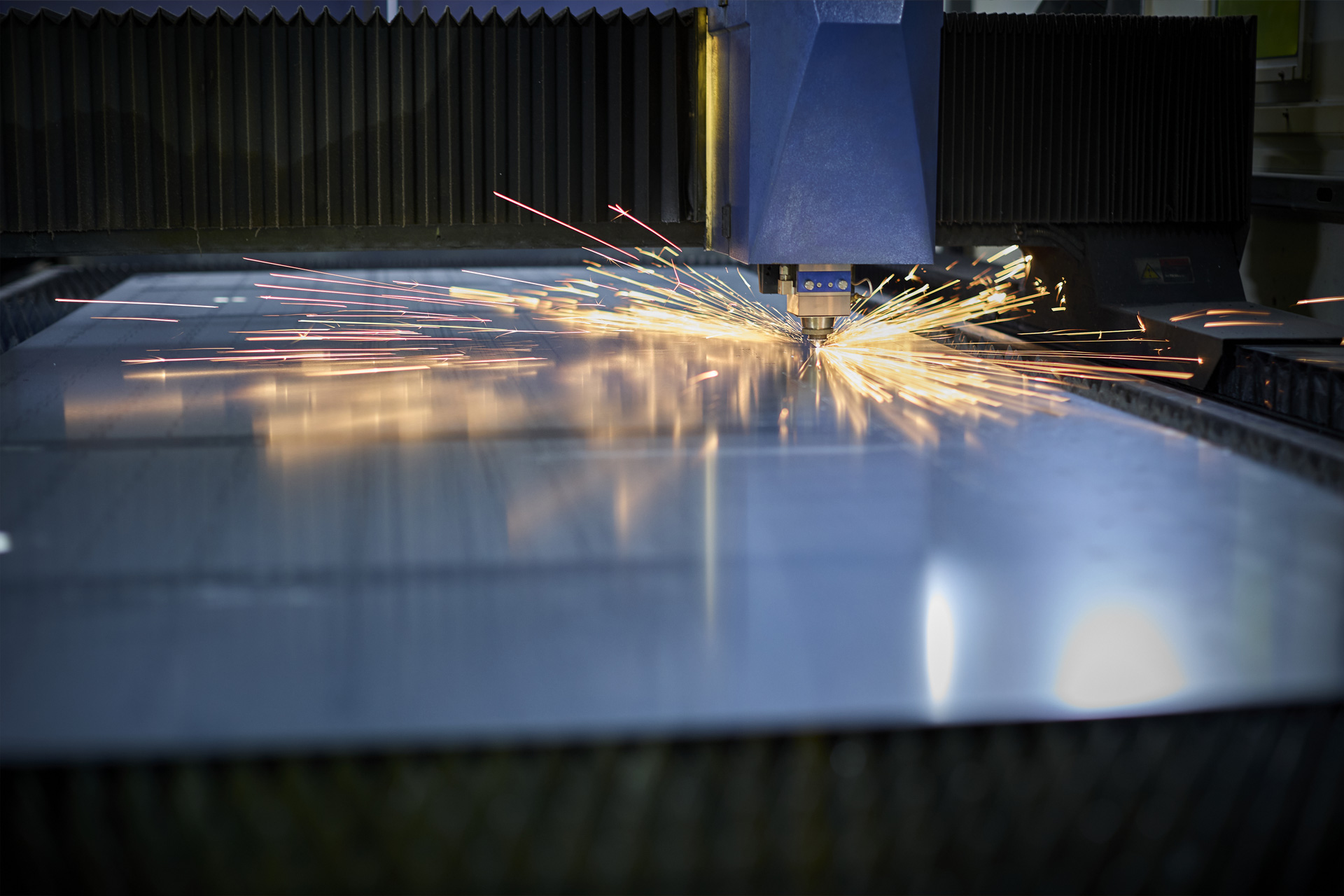 Our systems are characterized by clean lines, sought-after simplicity, and an innate ability to engage with the specialized world of healthcare facilities. Designed to withstand the test of time and to open spaces to continual improvement, our systems are adaptable to evolving needs, fully embodying our commitment to the pursuit of perfection.
We explore the language of technological innovation with artisanal perfection. We adopt a tailor-made approach: crafting custom solutions, from the study of raw materials to integrated processes, for operating rooms, intensive care units, patient rooms, emergency departments, outpatient clinics, and healthcare emergency situations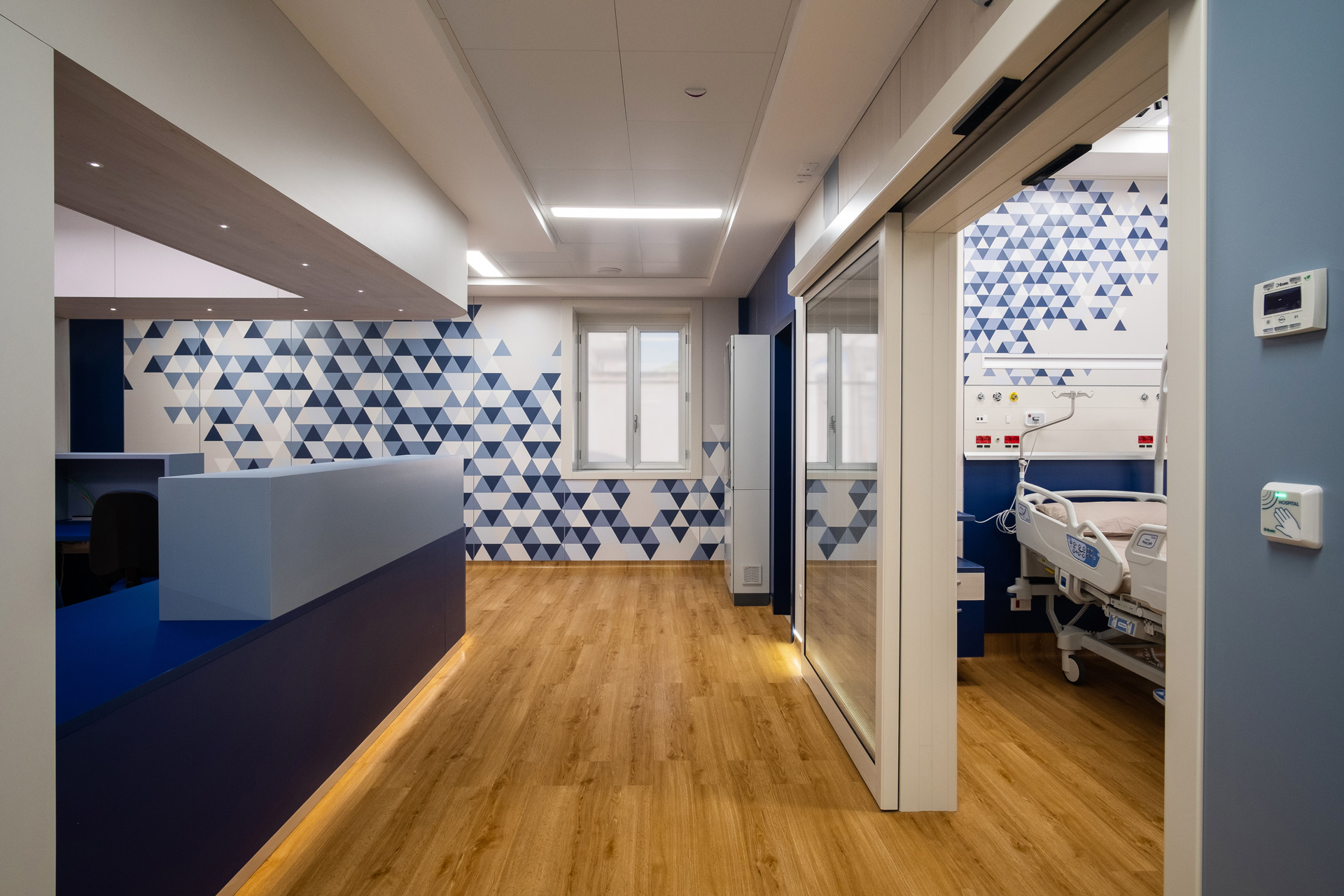 H•PATIENT CENTERED
Patients. Doctors. Caregivers.

We place people at the heart of our conception and design because we are aware of the close correlation between the quality of healthcare environments and the well-being of patients, medical teams, and caregivers.
Humanizing medical care requires a rethinking of spaces to make them safer, more functional, technological, certified, while also being welcoming, intimate, and equipped with every comfort.
H•MANUFACTURE
We were born and continue to grow in a land rich in culture and design: our source of inspiration that makes us both authentic and pioneering. Amidst ancient olive trees and the sea, we've created a modern, bright space where millennial traditions meet creative ingenuity. We produce in Italy with utmost accuracy and precision every component of our projects. The custom-made approach enables us to translate our clients' unique visions into comfortable spaces where people can collaborate, socialize, and heal.

Our deep and firm roots are the secret to reaching ever greater heights: in every solution, we infuse the sought-after and unique expertise of Made in Italy.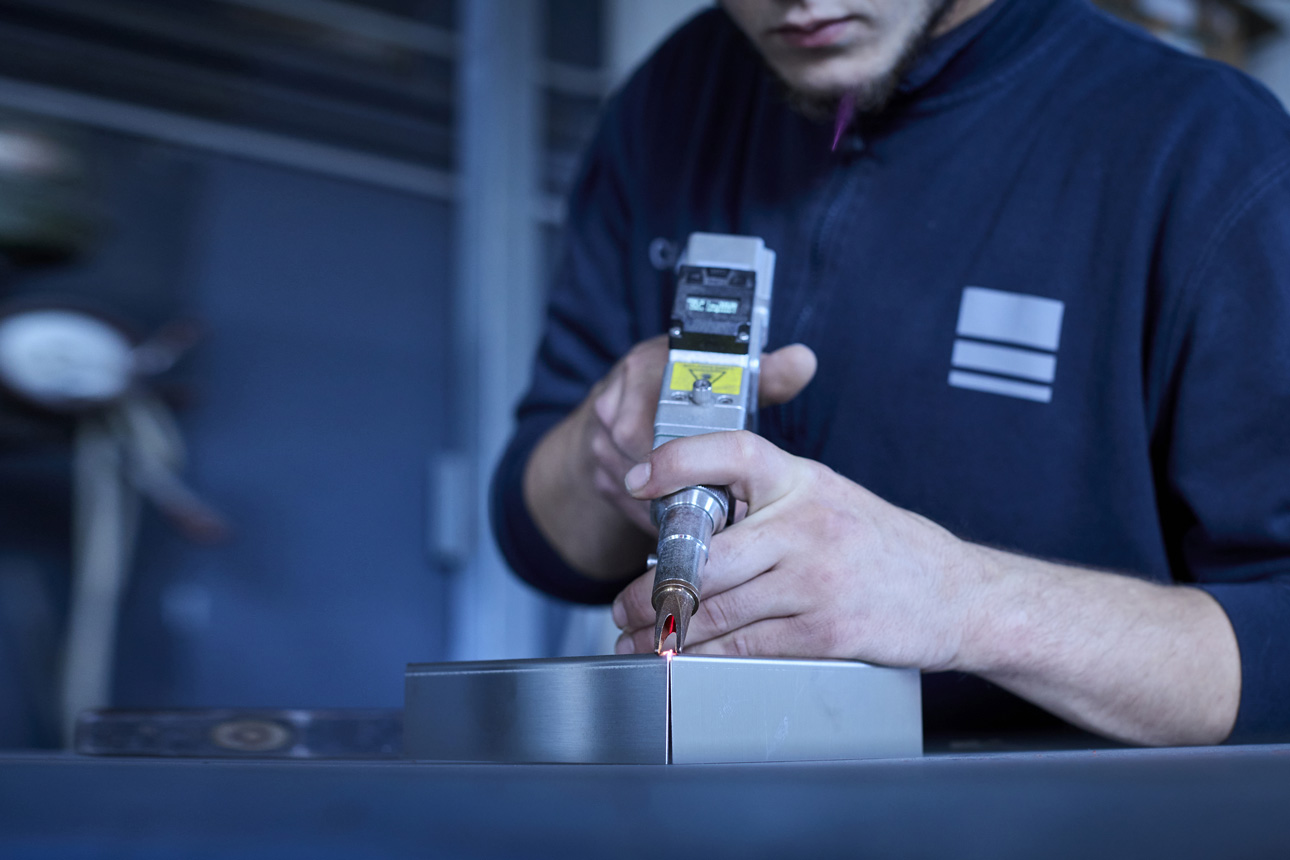 We believe that the future of healthcare facilities begins when the paradigm of the relationship between humans and products is revolutionized. Today, we need solutions capable of stimulating scientific progress and marking the starting point of a new era.
We're stepping into the metaverse revolution to explore its infinite potential. New medical teams will be trained in the metaverse within spaces capable of simulating patients and diseases, replicating real operations, and creating conditions rarely seen in medical cases to manage unforeseen factors and advance research in leaps and bounds.
Given this rich context, we aim to create innovative spaces and state-of-the-art solutions that bring concreteness to this perspective by instilling the values of patient innovation and revolutionizing the healthcare sector in a safe and coherent manner.
Do you have a project
to carry out?
Get in touch with our team of experts to gather more information about our products or to arrange a meeting.